Golden Equipment brings the world's best to the Midwest, carrying a complete line of injection molding technologies to improve your manufacturing process. Golden prides itself in customer care and delivering top-notch equipment at great value.
Financing: Funding major equipment purchases always takes careful deliberation. That's why Golden Equipment is pleased to announce financing options through SCL Equipment Finance.
Service. Knowledge. Value. That's The Golden Difference.
Niigata USA's Injection Molding Division offers a line of plastic injection molding machines built on a foundation of solid Japanese-designed and built machines. Their All-Electric MD Series Injection Molding Machines have a reputation for quality and performance known around the globe for more than 30 years.
Established more than 120 years ago, the Niigata brand has a global reputation for reliability and performance.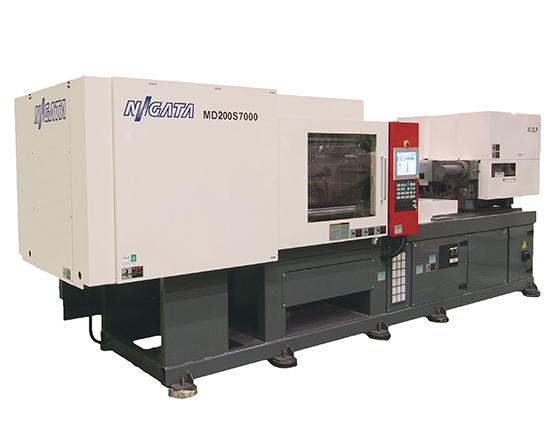 MD-S7000 Series All Electric Midrange Tonnage Plastic Injection Molding Machine
Featured Auxiliary Equipment
The following equipment is optimized for an injection molding line.
The Plastrac GF403 features a capacity of 2,200 pounds per hour. The removable top housing allows for an easy material change, and its recovery time tracking and timer mode pairs seamlessly with your molding machine. The microprocessor stores up to 250 recipes and can be edited and loaded by a computer.
The XTLR Series Crystallizer hopper dryer offers superior crystallization of many amorphous resins. Standard design features enhance performance throughout the process to increase performance in the critical glass transition zone and a pellet separation system for even, unobstructed flow to the take away area.