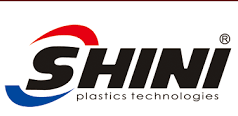 If your company is looking for top-notch industrial mixers or industrial blenders, you can count on Shini USA. Their line of dosing and mixing products includes industrial mixing equipment.
Golden Equipment brings the world's best to the Midwest, carrying a complete line of injection molding technologies to improve your manufacturing process. Golden prides itself in customer care and delivering top-notch equipment at great value.
Financing: Funding major equipment purchases always takes careful deliberation. That's why Golden Equipment is pleased to announce financing options through SCL Equipment Finance.
Service. Knowledge. Value. That's The Golden Difference.
Featured Auxiliary Equipment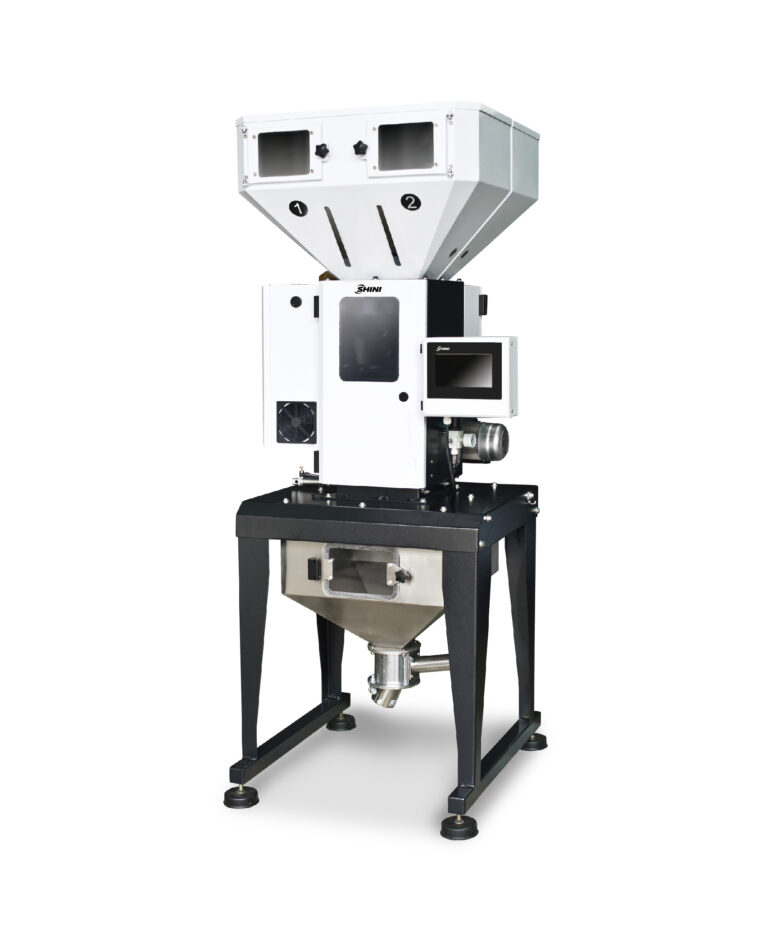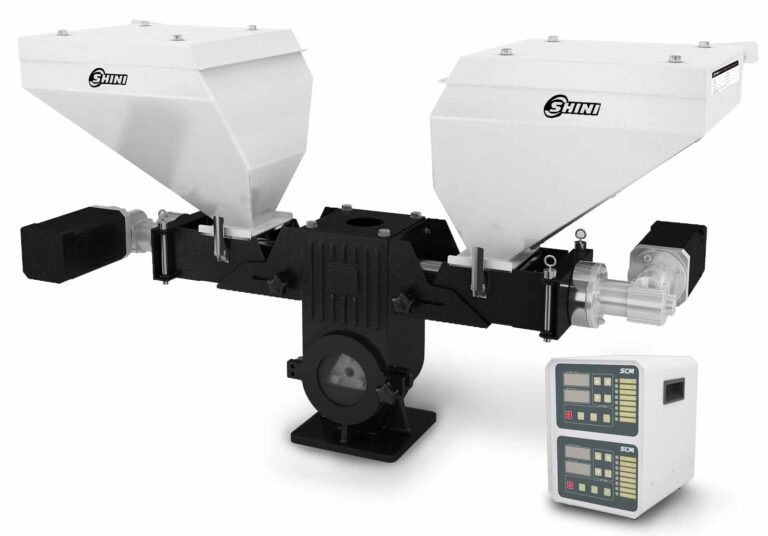 The Shini USA SGB Gravimetric Blenders are designed for direct machine mount, but can also be used with an optional floor mount for an additional effective and accurate method for material management. The SGB Gravimetric Blender controls the amount of raw material dispensed by precise weighing. In this product, up to 100 different recipes may be stored.
You can load material hoppers with regrind, natural, color and additive, then set the recipe percentage for each material. Once the gravimetric blender is running, it will precisely weigh out each material according to the recipe.
The Shini USA SCM series dual color volumetric screw feeder is designed to feed color concentrates or other additive type material directly into a material stream at the feed throat of an extruder or molding machine. The dual color screw volumetric feeder is safe and easy to operate, features a hopper magnet and incorporates a brushless gear motor, microprocessor controls and chrome plated dosing screws.