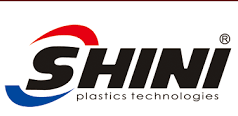 A desiccant air dryer from Shini USA is the perfect choice to help your company run more efficiently and let your team be more productive. Shini offers the latest in drying technology in addition to the space, material and energy-saving designs their systems provide for your company's drying needs.
Golden Equipment brings the world's best to the Midwest, carrying a complete line of injection molding technologies to improve your manufacturing process. Golden prides itself in customer care and delivering top-notch equipment at great value.

Visit the Manufacturer's Website.
Financing: Funding major equipment purchases always takes careful deliberation. That's why Golden Equipment is pleased to announce financing options through SCL Equipment Finance.
Service. Knowledge. Value. That's The Golden Difference.
Featured Auxiliary Equipment
All-in-one Honeycomb Dryers
The Shini USA Auxiliaries SCD all-in-one honeycomb desiccant wheel compact dryer is a complete system and features a Desiccant Wheel Dryer with a Hopper, Cart and Built in Vacuum Loading   The all-in-one honeycomb dryer incorporates drying and dehumidifying along with a portable two-stage conveying package for mobile drying on demand.