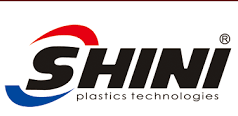 In the process and manufacturing industries, it can sometimes be difficult to transport bulk materials into a plant from process to process. Different challenges may arise depending on your industry's needs, which is why it is vital to find reliable equipment vacuum loaders and material conveying systems.
Because of factors such as time and production rates, it is important to be able to purchase these products from a company you can trust. That's where Shini USA comes in.
Golden Equipment brings the world's best to the Midwest, carrying a complete line of injection molding technologies to improve your manufacturing process. Golden prides itself in customer care and delivering top-notch equipment at great value.
Financing: Funding major equipment purchases always takes careful deliberation. That's why Golden Equipment is pleased to announce financing options through SCL Equipment Finance.
Service. Knowledge. Value. That's The Golden Difference.
Featured Auxiliary Equipment
Self-Contained (Vacuum) Hopper Loaders
The Shini USA Central Vacuum Receivers are compact and offer easy access to all components. The heavy duty powder coating, industrial duty components and rugged design will stand up to even the harshest operating conditions.
The Shini USA self-contained (vacuum) hopper loaders offer easy-to-use controls, with fully programmable functions. The detachable handheld control allows the operator the convenience of remote operation. This vacuum hopper loader is made of brushed stainless steel and has a hinged cover that is sound-proof to lower motor noise.