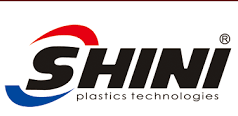 Shini offers a variety of plastic granulators and plastic grinders for your industrial needs. From screenless, top feed and central granulators, they'll deliver you the right granulator for the job.
Golden Equipment brings the world's best to the Midwest, carrying a complete line of injection molding technologies to improve your manufacturing process. Golden prides itself in customer care and delivering top-notch equipment at great value.
Financing: Funding major equipment purchases always takes careful deliberation. That's why Golden Equipment is pleased to announce financing options through SCL Equipment Finance.
Service. Knowledge. Value. That's The Golden Difference.
Featured Auxiliary Equipment
Central Open Rotor Scissor Cut Granulators
The Shini USA central open rotor scissor cut granulators are both safe and easy to operate. Each central open rotor granulator allows for easy accessibility to parts for cleaning and maintenance, while its unique design helps minimize dust.
In addition to reducing dust, these central scissor cut granulators also help to minimize noise pollution with a fully enclosed design featuring sound-proofing.
All of their central open rotor granulators are available in 460 or 230 volt machines and are ideal for use beside the press to grind sprues, runners and rejected parts.
The SGF series granulators toughly press material through feeding rollers before films are pushed and cut into granules for reuse. They feature easy operation, excellent quality, reasonable pricea and a compact size.
Infinitely adjustable rotating speed reduces the dust, noise and abrasion of the blades.