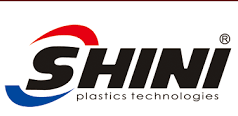 Shini USA offers first-rate, industry-standard heating and cooling equipment in many diverse models with numerous applications. With their advanced systems, they're ready to help your business run as smoothly as possible.
Golden Equipment brings the world's best to the Midwest, carrying a complete line of injection molding technologies to improve your manufacturing process. Golden prides itself in customer care and delivering top-notch equipment at great value.
Financing: Funding major equipment purchases always takes careful deliberation. That's why Golden Equipment is pleased to announce financing options through SCL Equipment Finance.
Service. Knowledge. Value. That's The Golden Difference.
Featured Auxiliary Equipment
Portable Air-Cooled Chiller
Portable 450°F Hot Oil Units
These portable air-cooled chillers have a 45-77°F operational temperature range with a maximum ambient temperature of 95°F cooling range feature environmentally friendly R410A refrigerant. Designed with a vertical air discharge design that enhances comfort in your plant by carrying heat up and away from your processes and your operators, the air-cooled chillers have a +/-1°F accuracy.
Water flow regulators from Shini USA are designed to work with temperature control units, portable air-cooled chillers, portable water-cooled chillers, and cooling towers. A water flow regulator is essential for monitoring open and closed cooling circuits. Modularized combinations ensure convenient installations and maintenance.
The Shini USA industrial portable high temperature 450°F hot oil units with magnetic drive "seal-less" pumps vary from the traditional pumping style because the pump works via a drive magnet, which "drives" the inner rotor attached in a second shaft operated by the motor.